The Torngat Family Offspring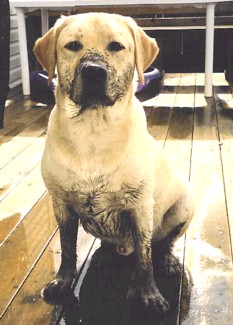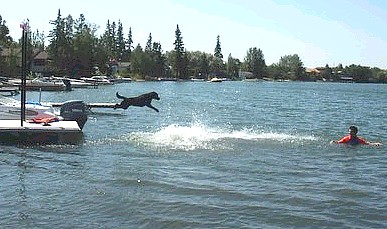 " Ammo" 2003 Torngat's Nitro Ammo Mills

(adored by: Trevor, Rochelle & Brinley)

"Ginger'   2003 Torngat's Black Angus Ginger Beef

(adored by: Loretta and Mike)

"Emma" 2003 Torngat's Dash O'Pure Blk Pepper

(Milton 2nd x CH. Wiscoys Pure Black Pepper)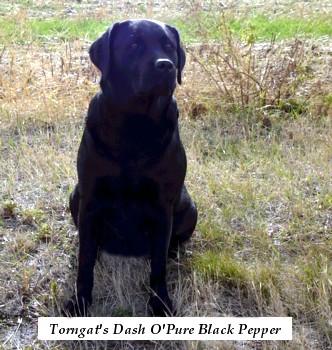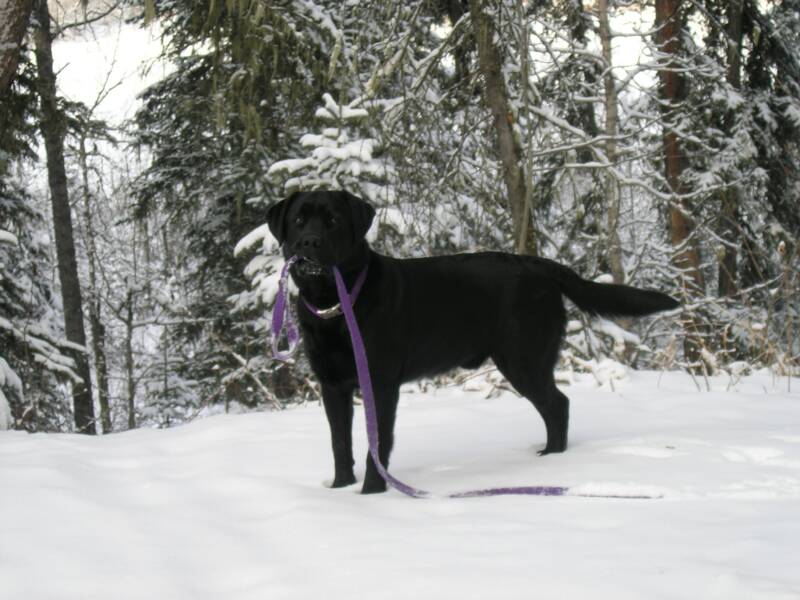 " Gunnar" 2005 >>> Torngat's Gunnar Holloway (adored by: Torrie, Bruce, Braunson, Dylan) standing in the snow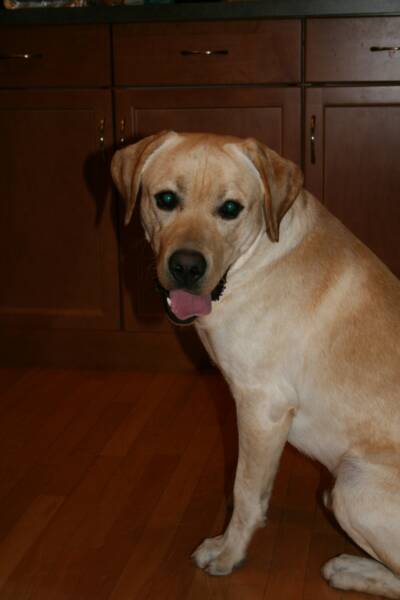 "Gus" 2005 >>

Torngat's Gus of Beaumark

is adored by Melanie  & Jay

as an Oiler and as he normally appears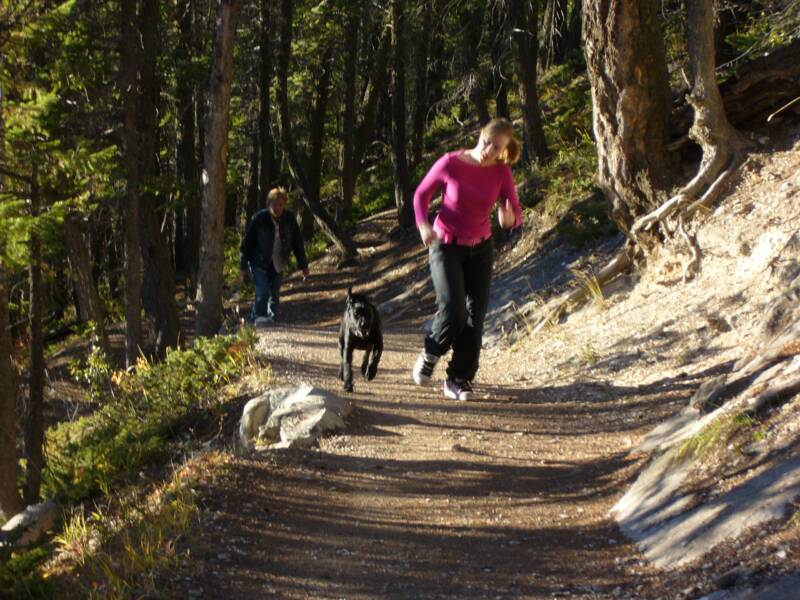 "Cinder" 2006 Torngat's Wild Rodeo Rose running her trails in Banff  is loved by Caitlin and Mike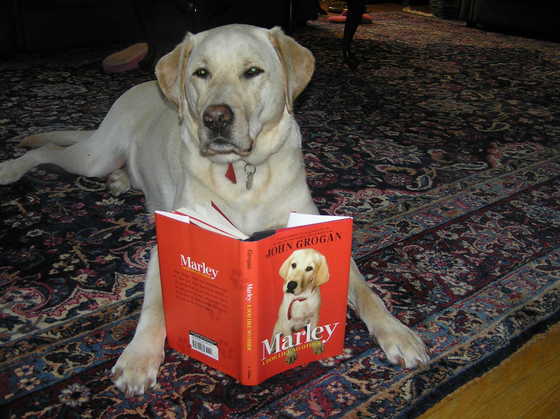 "Kipper" 2004 Torngat's Red Ribbon Kipper enjoying a (?) book.  It looks like he thinks that Marley is a problem.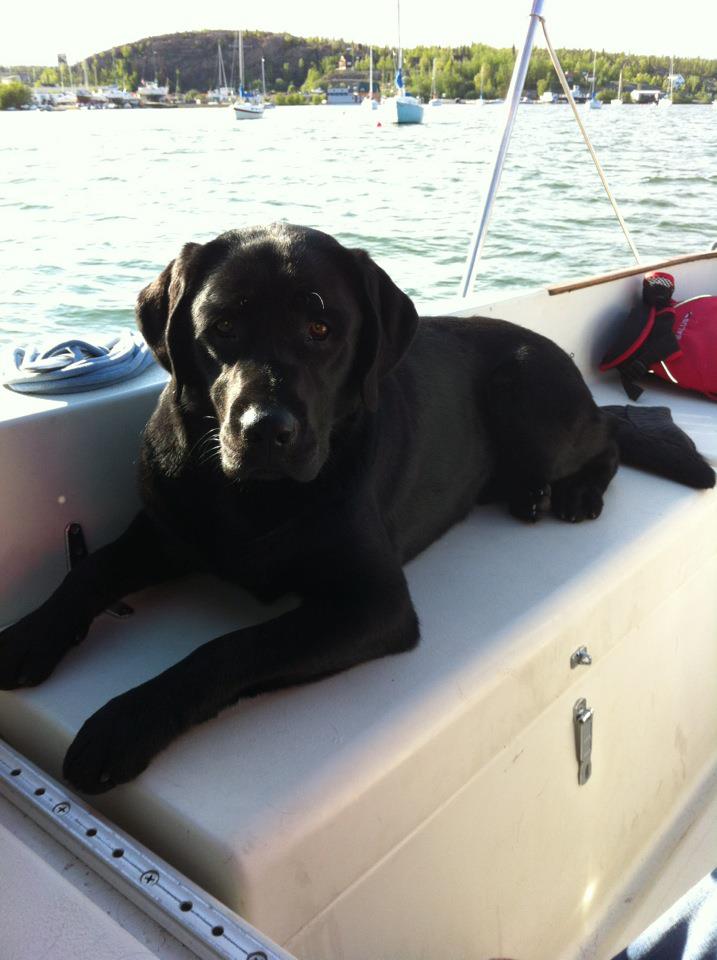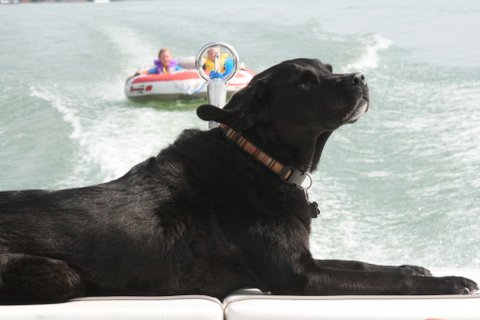 "Ginger " 2003 Torngat's  Black Angus Ginger Beef

enjoying life the way a 9 year old Labrador  Lady should while looking after her human family.

"Hudson" in Yellowknife living a 'hard' life.  Hudson a Cabot son was bred by Teranjo Labradors in Sundry.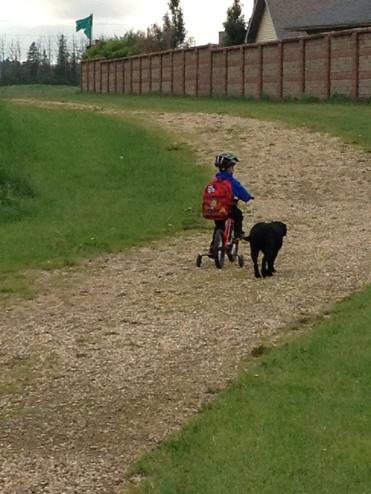 Mia and Cruz - Crusinin!

July 2014